Looking for a way to get more
out of your outdoor space?
Motion screens from Texas Shade Warehouse will keep your patio cool in the summer, warm in the winter, and fun all year long. By combining the convenience of a screened-in room with the beauty of an open patio, motion screens add curb appeal, energy efficiency, usable space, and value to your home. With just the push of a button, these remote-controlled screens will protect you from insects, bugs, UV rays, and extreme weather.
Texas Shade Warehouse carries a full range of top-rated brands – including Fenetex, Universal, Rainier, Corradi, and Progressive – so you're sure to find the right screen for your space.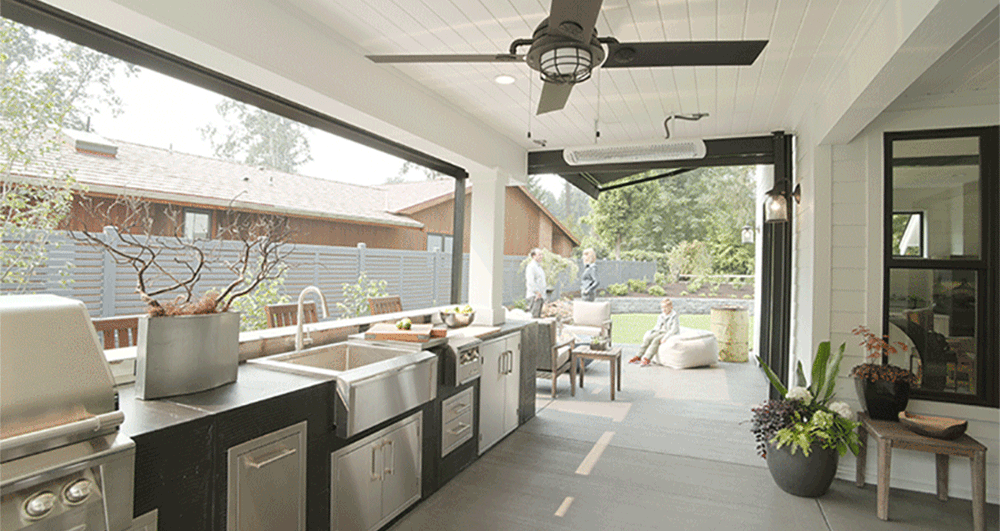 Why choose motion screens?
You've got a lot of options when it comes to covering your patio, but none can hold a candle to the versatility of motion screens. Some advantages are:
Unlike other coverings, your motion screen can be used in multiple configurations, allowing you to customize your space. 
These sleek screens come in seven color options. We also offer different mesh textures and styles for added personalization. 
The frames can be custom painted to match your house.
Texas Shade Warehouse can transform more than just your patio – our motion screens are also available for pergolas, decks, windows, and porches.
Nowadays, the weather is more unpredictable than ever, and that can really get in the way of enjoying your outdoor spaces. Motion screens from Texas Shade Warehouse give you an area you can relax and entertain in no matter the weather!
Motion screens add usable space to your home without sacrificing looks or privacy. Your deck or patio will quickly become an extension of your home.
When the motion screens are deployed, they'll prevent sunlight from entering and warming your home. Your indoor temperatures will be more consistent, and you may even save money on your energy bills.
Protect Your Home from Hurricanes
All of the motion screens we stock have been built to last. But in extreme weather conditions, you need something more. Texas Shade Warehouse offers two highly-rated hurricane screen brands, Fenetex and Progressive, that can protect your home from flying objects, high winds, and some blowing rain.
The top features of hurricane screens are:
Certified for high-velocity wind zones
Protects from sun, insects, and wind speeds up to 150 mph
Disappears from sight when not in use
Hurricane screens are made of Kevlar material and will protect your space from flying debris.
Can be paired with a remote control app on your mobile device so that you may automatically close or open them when you are not at home. To learn more, visit our hurricane screens page.
Texas Shade Warehouse does business differently, and we're proud of it.
We know that making changes to your home can be stressful, but we work hard to make every step of the process as easy as possible. Every member of our team, from customer service representatives to the installation crew, takes the time to understand just what issues you are looking to solve.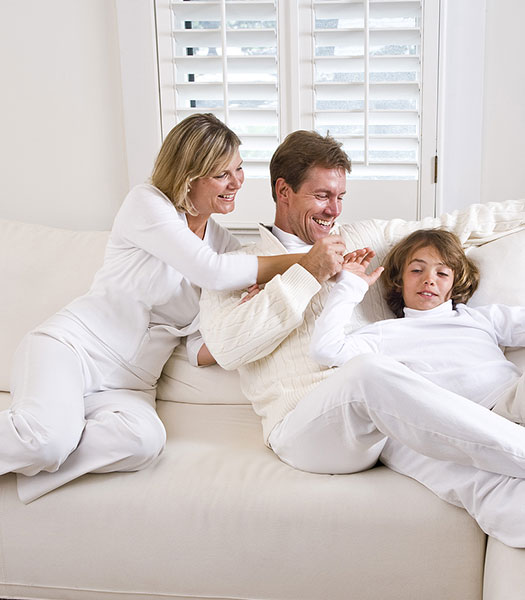 Add style, privacy, and energy efficiency to your home with custom shades from Texas Shade Warehouse.
Give us a call today to schedule your consultation!
Give Texas Shade Warehouse a call today to schedule a consultation!
Adding motion or hurricane screens to your patio, deck, or pergola gives you more space to love.