Texas Shade Warehouse proudly carries blinds from the nation's top brands, including Graber, Lafayette, and Norman.
Looking to add curb appeal and energy efficiency to your home? Blinds from Texas Shade Warehouse are the answer. Our custom-made blinds are carefully crafted to suit your home perfectly. We offer Texas homeowners a choice of the industry's very best blinds at prices that won't break the bank.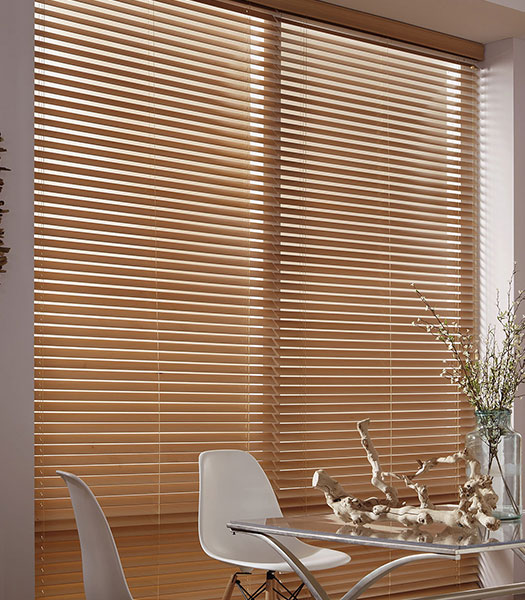 When you're thinking about adding window treatments to your home, you might have a hard time deciding whether shutters, shades, or blinds are the best choice. Although all three can add privacy and energy efficiency to your home, custom blinds can't be beat for style and function. Many of our blinds are available with top-down, bottom-up operation, which means that you can always find the perfect balance of shade and light. Our custom blinds are made to fit your windows precisely, unlike ready-made blinds. We're able to customize nearly every feature of your blinds, from fabrics in a rainbow of colors to different kinds of hardware. The features we can add to your blinds are almost too numerous to list here!
Which blinds are right for my home?
At Texas Shade Warehouse, we're proud to provide South Texas homeowners with a wide range of blinds from the best brands, at the best prices. We know that when you're adding blinds to your home, there's a lot to consider. Blinds are an investment, and it's important to find the best possible fit for your home's needs.
Some of our most popular blind choices include: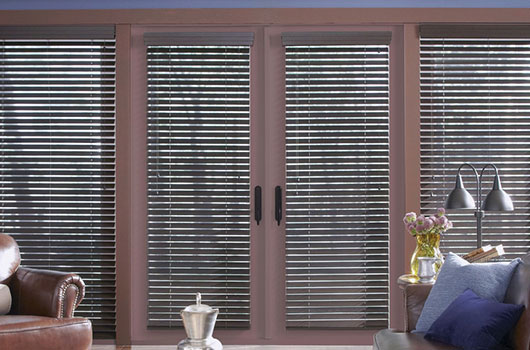 There's nothing more timeless than wooden blinds. Available in a variety of stains and colors, these blinds are a perfect complement to any home. Keep in mind that natural wood is susceptible to warping, splitting, and breaking, so be careful not to use them in humid areas of the home like your kitchen or bathroom.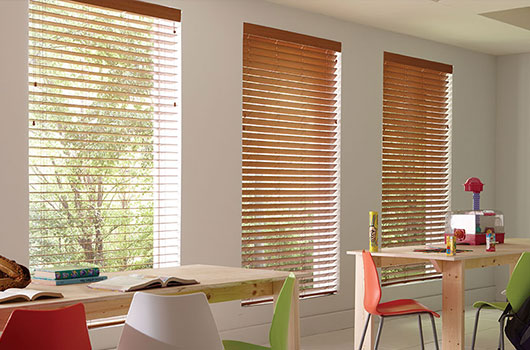 If you're looking for the beauty of wood with the versatility of a composite material, look no further! Faux wood blinds provide the same elegance and durability of natural wood, but they can be used in all areas of the home without being damaged by heat or moisture. They're also a more budget friendly alternative to natural wood.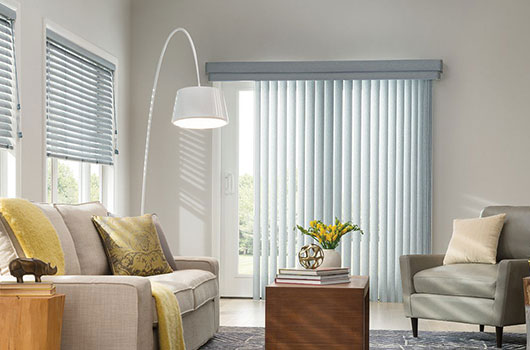 Unlike a top-down or bottom-up blind, these blinds have individual slats that usually part in the middle or move from side to side. Vertical blinds are great for windows of all shapes and sizes, as well as sliding doors! These blinds are available in a number of different materials, including wood and faux wood, and can be customized to match your home.
Like our shades and shutters, all of our blinds are available in cordless or motorized models.
Texas Shade Warehouse's people-centered approach makes every project stress-free. Every member of our team, from the customer service representatives to your install crew, takes the time to understand what you're looking for. Our top priority is making sure that you get exactly what you want. You are the center of everything we do, and we think that makes all the difference.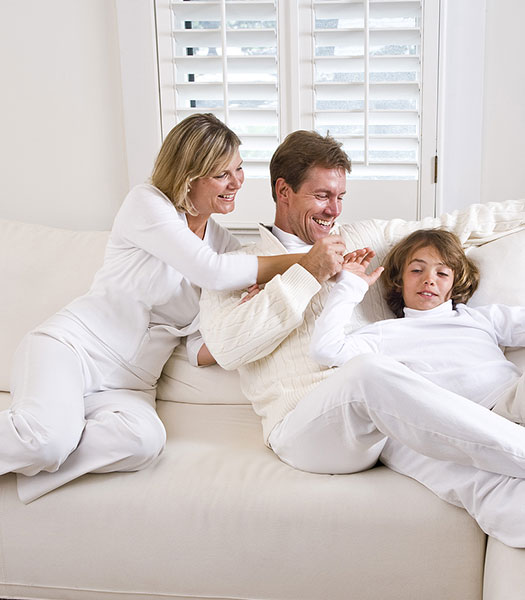 Add style, privacy, and energy efficiency to your home with custom shades from Texas Shade Warehouse.
Give us a call today to schedule your consultation!
Call Texas Shade Warehouse today to get started with a consultation.
Add privacy, beauty, and energy efficiency to your home with new blinds!