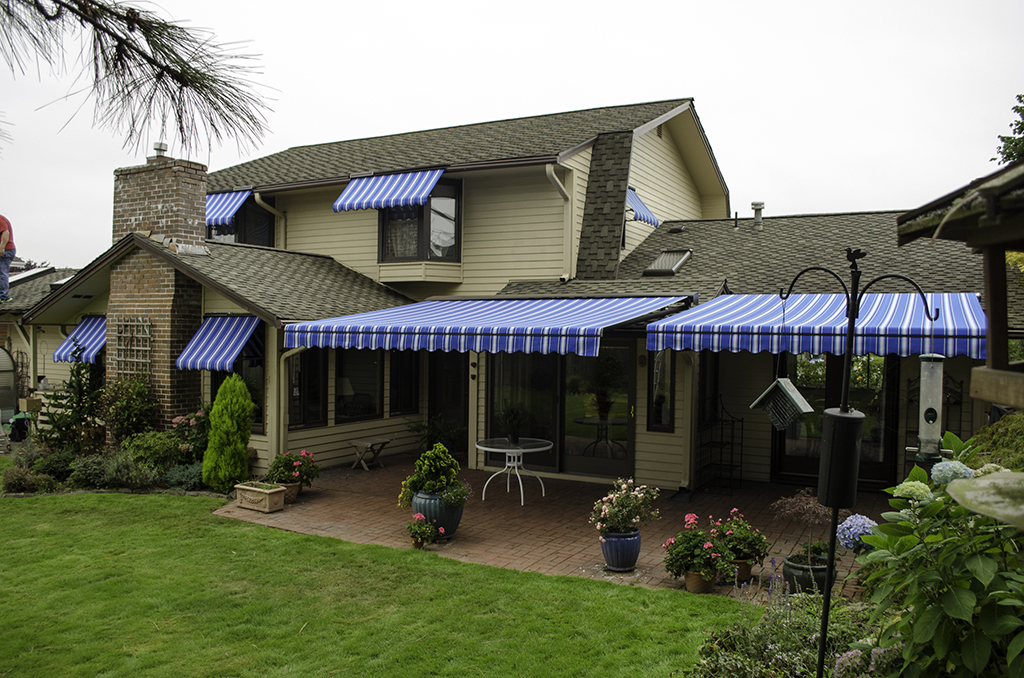 Custom-built awnings available in
a rainbow of colors
Homeowners across Texas know that awnings are a stylish way to protect their homes from UV rays and excessive heat. At Texas Shade Warehouse, we carry a range of retractable awnings that are sure to keep your patio, pergola, or windows protected from the sun. We're proud to carry a number of top motion awning brands, including Rainier. Our custom built awnings are available in a rainbow of colors to complement your home and show off your style. We can transform any outdoor space into your new favorite spot to relax, recharge, and entertain.
Adjust the Temperature of Your Home
Did you know that by shielding your home with a retractable awning, you can adjust your home's interior temperature? When you shade your windows, deck, or patio with awnings, you can reduce the heat gain on west-facing windows by 77% and on south-facing windows by 65%. When the weather cools down and you'd like a little extra warmth in the winter, your awnings can be retracted to let the sunshine in. This means a more comfortable home and up to 25% savings on your energy bills year-round.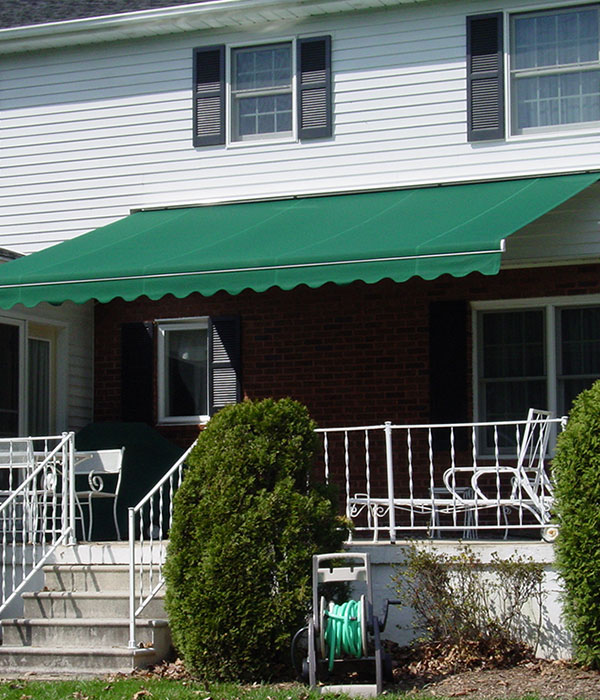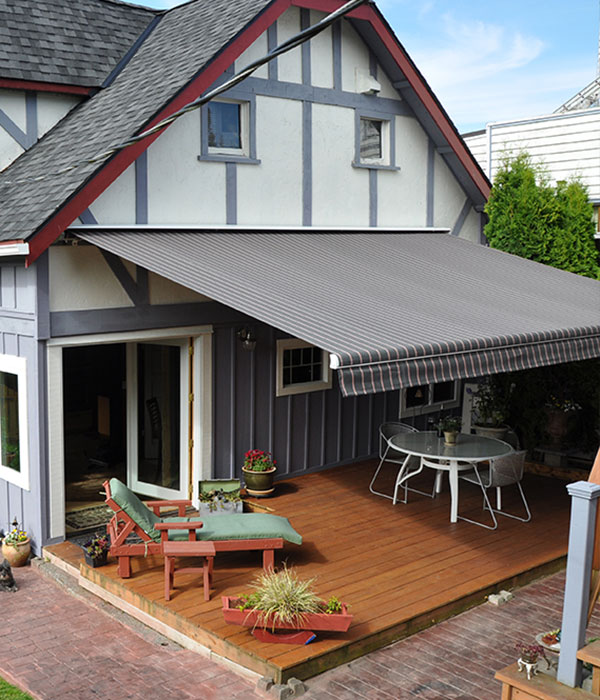 Protect Your Home from Harmful UV Rays
Awnings provide valuable shade and priceless protection from harmful UV rays not only for you but also your indoor and outdoor furniture and decor. By blocking up to 98% of direct sunlight, retractable awnings keep your furniture from fading or warping.
Best of all, retractable awnings are incredibly low maintenance. Our 100% acrylic awnings are waterproof, water repellant, and mold resistant. With regular care, their colors and patterns will stay vibrant for up to 15 years. Be careful to keep them tucked in during rainstorms – heavy rain can weigh down the fabric and cause costly damage.
You can count on the team at Texas Shade Warehouse to make the process of adding an awning to your home as stress-free as possible. Our free consultation and knowledgeable sales and installation crew can ensure that you never have to settle for less.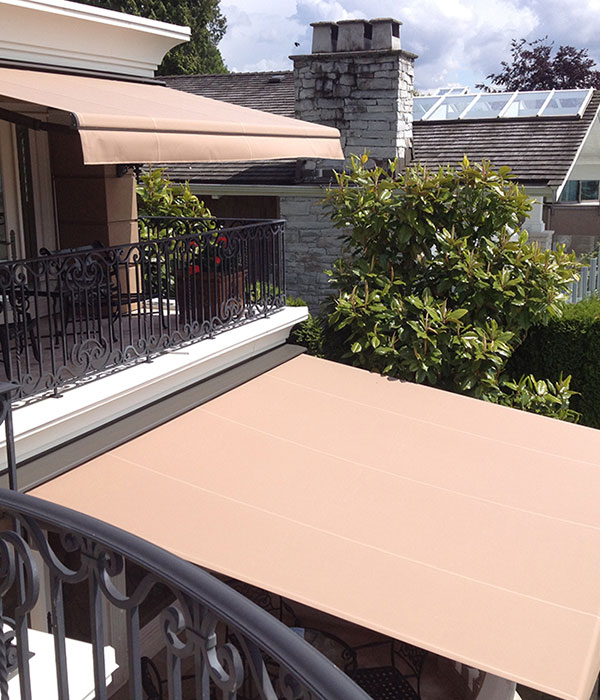 Increase Energy Efficiency
Motion patio covers do so much more than enhance your patio. They can also increase your home's energy efficiency and keep the temperature regulated both inside and out. Since many of our cover systems are available with a timer option, you won't have to manually operate the cover and potentially cause heat to build up on the patio. By setting the timer to open or close the cover based on that day's weather, you're able to keep the patio cool and keep your air conditioning costs low. For those who prefer to make eco-friendly choices, we also carry a number of louvered roof systems that run on solar power. These green systems give you all the benefits of a motion patio cover at zero running cost.
As always, Texas Shade Warehouse guarantees a stress-free, seamless process. From our customer care representatives to our installation crew, every member of our team is committed to making your project as easy as possible. Our only metric for success is your satisfaction – not only with the solution you have purchased, but also with the entire process.
Get your free consultation
Get started with new retractable awnings today by calling one of our three Texas Shade Warehouse locations to schedule a consultation.